Category Archives:
Tuscany farmhouse
Like every year the Archidado Joust is coming back in Cortona and the town is already in turmoil, ready to dress up its original medieval clothes.
The atmosphere is ready to change completely and the city is happy to return to the glories of the Middle Ages.
If you choose to stay in a farmhouse in Cortona this period will therefore be a normal vacation, but a leap in the history, traditions and in the tipical  Middle Ages lifestyle of which you can inhale the aroma and taste the flavors . The Archidado Joust it is not just a day but a week of events, parties and dinners in typical medieval style, from the clothes, plays to the recipes.
Posted in

Cortona Farm House, Cortona Holiday House, Cortona Holidays, Country House Cortona, Country House Tuscany, Events in Tuscany, sustainable tourism, Tuscan cuisine, Tuscany farmhouse
Tagged

Country House Cortona, farm house Cortona, farm house in Tuscany, Giortsra dell'archidado, Holidays in Tuscany
Leave a comment
Having an holiday in a Country House Cortona means that you can appreciate a special early morning light, particular smells and colors, almost a sacred place.
Cortona is a town Tuscany where some of the important artists of the Renaissance were born and worked. The most famous is Luca Signorelli and the main theater of the Cortona is dedicated to him; the other one is worth mentioning is Pietro da Cortona, who was born in the town on 1 November 1596 and died in Rome in 1669. Pietro da Cortona was the first artist of the Baroque, he worked in Rome with Bernini and together the elaborated the project  and the construction of several works commissioned by Pope Urban VIII, including Castel Gandolfo.
Tuscan countryside has an incomparable charm, recognized worldwide. Since the late nineteenth century, Tuscany has been one of the most prestigious holiday destinations and desirable by people from Anglo-Saxon countries, Germany, Holland and France. Who is looking for  a different holiday location full of beauty and refinement, opt to stay in a holiday house Tuscany.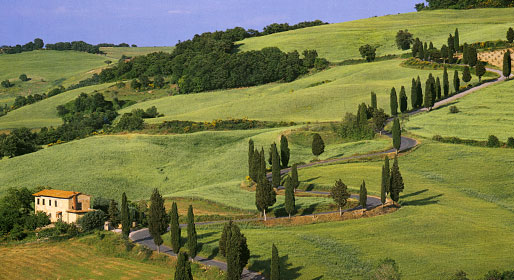 Here are 5 good reasons to enjoy the holidays in a farmhouse in Tuscany:
The light and the colors of Tuscany: they are really authentic and you may won't find them again in another place; they will bring you in a different atmosphere.
Posted in

Cortona Farm House, Cortona Holiday House, Country House Cortona, Country House Tuscany, green tourism, sustainable tourism, Tuscan cuisine, Tuscany farmhouse
Tagged

Cortona farmhouse, Cortona Holiday House, Country House Tuscany, green tourism, holiday house tuscany, sustainable tourism, turistic services in Tuscany, Tuscan recipes, Tuscany holiday house
Leave a comment