Tag Archives:
Country House Tuscany
Here we are…talking about Cortona and Tuscany.
As everyone knows Tuscany is very well known worldwide…and people from all the coutries use to spend an holiday here more than once in their life. Lots of people, especially form USA or Australia, use to do a complete journey all around Italy and usually is one of the main destination.
Usually tourists who come in Tuscany in spring or summer, really like to stay in a farm-house or in a Tuscany country house: they can really appreciate the landscape, the nature, the fresh and pure air; the sun and the light. Everything is at a walking distance!
Tuscan countryside has an incomparable charm, recognized worldwide. Since the late nineteenth century, Tuscany has been one of the most prestigious holiday destinations and desirable by people from Anglo-Saxon countries, Germany, Holland and France. Who is looking for  a different holiday location full of beauty and refinement, opt to stay in a holiday house Tuscany.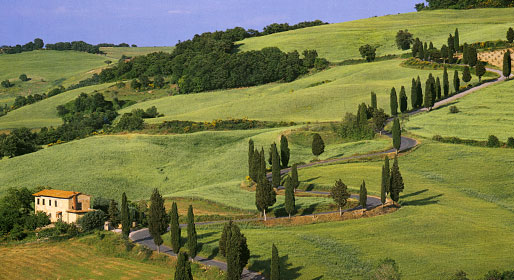 Here are 5 good reasons to enjoy the holidays in a farmhouse in Tuscany:
The light and the colors of Tuscany: they are really authentic and you may won't find them again in another place; they will bring you in a different atmosphere.
Posted in

Cortona Farm House, Cortona Holiday House, Country House Cortona, Country House Tuscany, green tourism, sustainable tourism, Tuscan cuisine, Tuscany farmhouse
Tagged

Cortona farmhouse, Cortona Holiday House, Country House Tuscany, green tourism, holiday house tuscany, sustainable tourism, turistic services in Tuscany, Tuscan recipes, Tuscany holiday house
Leave a comment
We would like to bring you inside our country house "Il Torrino" in Cortona, Tuscany, region and traditions; we would like to have you as our guests.
Moreover we would like to have your feedback about your travels and holidays in Tuscany so that we could exchange information and secrets.
Cortona is little and beautiful village in Tuscany and it is very well known all over the world, especially after the movie "Under the Tuscan Sun", which was set in this part of Tuscany.